Clear Acrylic Place Cards for Weddings,Guest Names Escort Cards,Blank Rectangle Acrylic Tiles
Issuing time:2019-10-08 11:10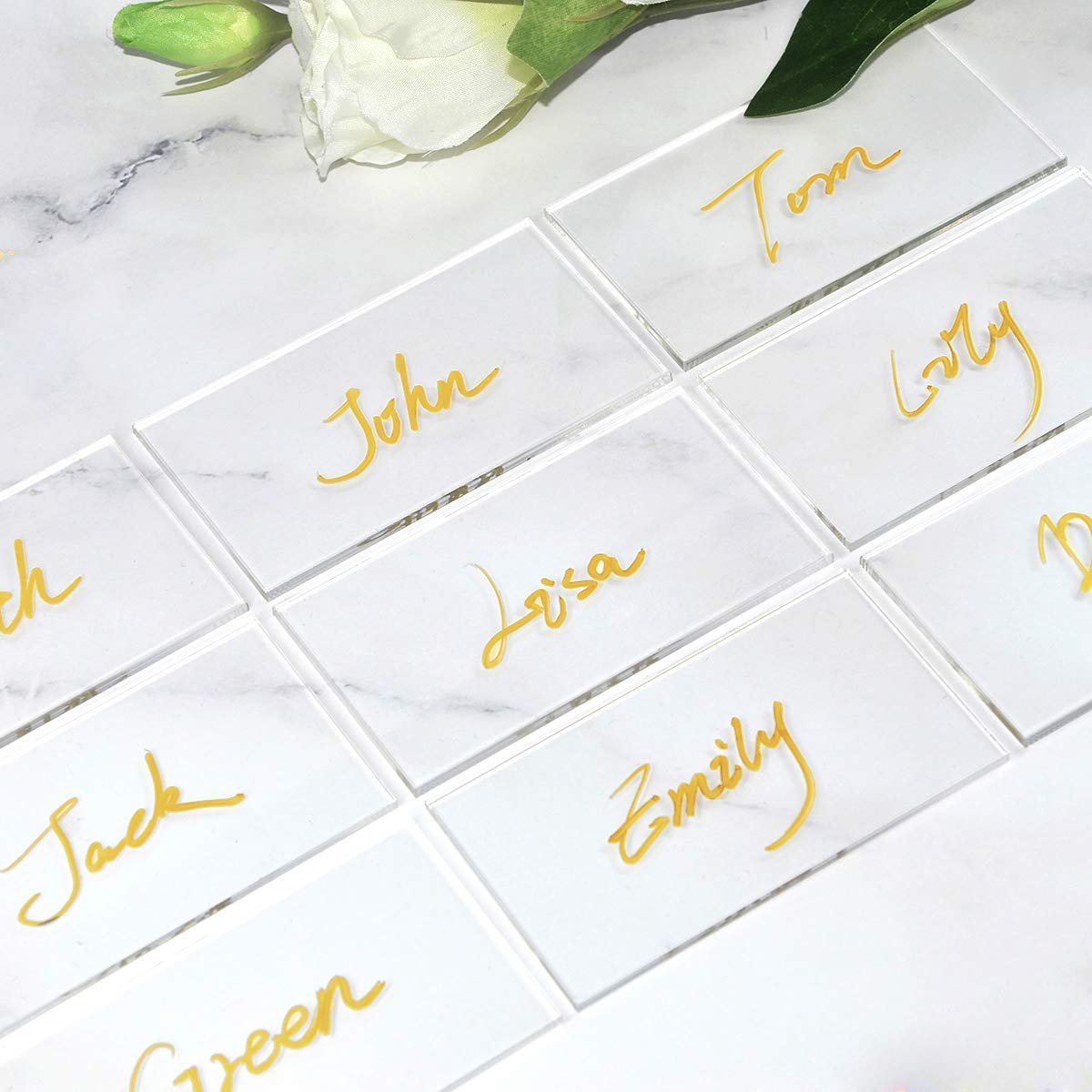 Plastic

Fashion Ideas-With beautiful acrylic place cards and your handwritten hand-painted on this special day, it is a memorable thing to give each guest the most personalized experience, what a creative idea! The perfect replacement paper card

Personal Customization- You can draw the name of each guest, show your respect for each guest, and customize your own unique wedding scene.These personalized wedding place card ideas are the perfect finishing touch to your table, you deserve to have!

Environmentally- You can draw with an oily or oily pen, and if you need to use it again, you can wipe it gently with acetone.Very environmentally friendly and can be used multiple times,Or you can give it as a souvenir to your guests on this special day

Specification-50 pcs,Size 3.54X1.96inch, 3mm thickness, Material: transparent acrylic

Best Service-100% refund if the product you received is damaged or does not match the description. If you have any questions, please feel free to contact us, we will reply you within 12 hours.